History Mission and Values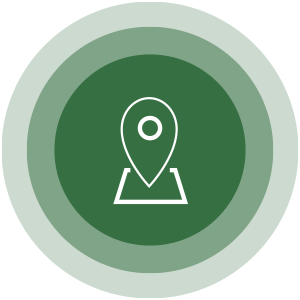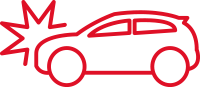 Assistenza
incidenti
800 23 31 20
"We are what we do" is not just a philosophy, it is our mission. Focusing on customers is what makes us different. It is why HDI Assicurazioni is truly "at your side every day".

We have a long history, but we look ahead. Our history is rooted in our country, Italy, where in 1881 a group of railway workers established "Società di Mutuo Soccorso", a mutual insurance association. Today, HDI Assicurazioni is the result of the path taken more than a century ago.

In 1997, HDI went another step further when it joined the Hannover-based Talanx Group (HDI Group offshoot), a major German insurance group of international standing. Talanx is the third largest insurance company in Germany, active in more than 175 countries around the world. As part of this network, HDI Assicurazioni has an Italian heart and a solid global vision.

In Italy, HDI relies on more than 800 insurance agents evenly distributed throughout the country and has expanded its footprint through partnerships with major players in the banking industry to complete its distribution network.
In 2021, with the acquisition of Amissima Assicurazioni SpA, HDI Assicurazioni moved to 11th place in the ranking of non-life insurers in Italy.

HDI Assicurazioni's strategic vision, in line with the Group's principles, is based on putting customers first. We want to be an insurance company that is always connected to our customers, capable of improving the quality of our offer and service. We strive to constantly improve the service we offer our policyholders by differentiating our offer and optimising our rates.

For HDI, being "at your side every day" means:

• developing tailor-made offers and services distributed on specific channels;
• upholding the principles of social responsibility and carefully considering the communities in which we live;
• building, over time, relationships based on trust, loyalty and mutual respect with people who believe in the importance of insurance as a useful tool to protect and improve their lifestyles.
Company information:

Headquarters and General Management:
Piazza Marconi 25 - 00144 Roma (I)
Telephone: +39 06 421 031 - Fax: +39 06 4210 3500
Certified email: hdi.assicurazioni@pec.hdia.it
Share capital: € 351,000,000.00, fully paid up
Tax code and VAT number: 04349061004

Rome company registration no. 04349061004 - Rome R.E.A. 757172/92
Authorised to operate in Insurance with Ministerial decree no. 19570 of 8/6/93 (Official Journal 14/6/93) and no. 100022 in Section I of the Register of Insurance Companies
Parent of the HDI Assicurazioni Group, no. 015 in the Register of Insurance Groups